About Saylor Chiropractic
Meet Dr. Ashley Saylor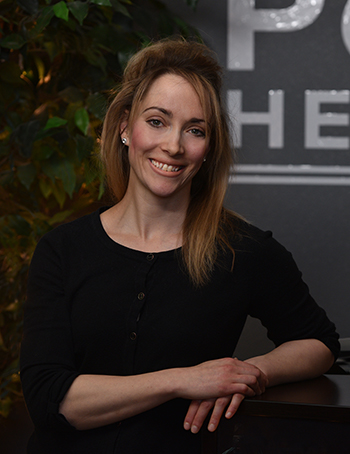 Hi!
My name is Dr. Ashley Saylor. I am a native to Colorado and thoroughly enjoy practicing in my hometown of Arvada. I began my journey towards Chiropractic as a sophomore in high school, attending Arvada West. I had injured both IT bands as well as my neck while powerlifting and playing volleyball in addition to suffering from painful acne.
I was discouraged and wanted to know how I could heal my body from the inside out. After multiple visits to my doctor, I was left feeling as if nothing could help me. I was simply told my growth plates closed up early and acne was part of being a teenager. Both diagnoses along with their prognosis left me feeling as if there were no other avenues towards bettering my health and this was unacceptable. I was privileged to intern as a junior in high school with two successful Chiropractors.
After shadowing their office for a few months and receiving care myself for my knee and neck pain, I was hooked. I had immediate relief of my pain and noticed some changes to my acne. I began to dig deeper into internal health and was amazed at the plethora of information that went into digestive health and your body.
Pain, inflammation, immune dysfunction, injuries, etc. are all affected greatly by your gut health. I chose to become more involved with internal health. I decided at age 18, that I wanted to become a Chiropractor in the hopes of helping others who felt lost or discouraged with their health care needs.
In 2003, I attended SCC in Bettendorf, IA, where I achieved my undergrad in general sciences & psychology. In 2006, I went to Palmer College of Chiropractic in Davenport, Iowa to receive my Bachelors in Medical Sciences as well as my Doctorate in Chiropractic. After graduating Palmer in 2010, I returned home to Arvada to precept with two doctors and onto practice with a fellow colleague.
I attained extensive knowledge and background in nutritional healing as well as fitness. I was the state champion powerlifter for A-West in 2001. My background in fitness gives me drive to help others who want to achieve better physical health. If it is weight loss or toning your physique, it is exciting to help my patients change their lives for the better.
I also have had other health issues that have humbled me and also aid me in helping my patients. I know as a patient, it can be difficult to find a doctor you trust. I make it my daily goal to make sure you are receiving the highest quality care to help you on your health journey.
It is my distinct honor to serve our community and I am thrilled to be your Chiropractor!
With gratitude,